The winner of Concrete Contractor of the Year at Betonggalan
At Betonggalan 2018, eight winners were praised and honored in equally many categories.
Linotol sponsored the category Concrete Contractor of the Year and Linotol entrepreneur manager and engineer Wiktor Holstenson awarded a diploma to winner Thomas Nord from Sweco who also received the desirable Roger statue, which of course is in concrete. The gala with 1200 guests including builders, contractors, architects, designers and students, was fully booked and we merged among our exhibitors' activities. The gala was led galactically by Jessica Persson and rounded off with the classic DJ Clabbe.
Linotol wishes congratulations to Concrete Designer Thomas Nord!
Contact
Linotol delivers floor solutions – for commercial, public and industrial use as well as for larger housing projects. It includes new production, repair and maintenance of floors. Linotol operates in Sweden, Denmark, Norway and has offices in Norrköping, Stockholm, Gothenburg, Malmö and Middelfart, Denmark. The company is the only operator in Scandinavia that works with the whole range of solutions, from floor construction to all types of surface coatings.

Linotol has seven business areas: Concrete flooring & structures, Indoor parking, Design flooring, Seamless flooring, Tiled flooring, Flooring maintenance and Entrance zones. Linotol employs approximately 180 people and expects to sell 550 million SEK in 2018.
News & press releases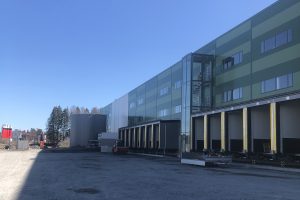 For NSF II Distreal real estate management in Stockholm and contractor NREP Logicenters, Linotol has…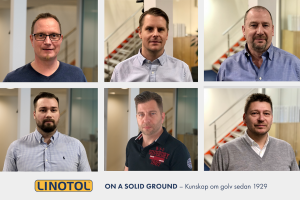 Linotol continues to expand and has during Q1 acquired more players for the team. We…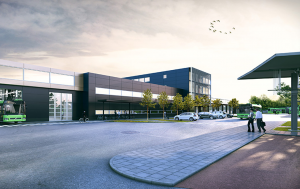 For the construction contractor HENT, Linotol Klinkergolv has been commissioned to carry about 4000m2 tiling…