Tom Istgren new CEO of Linotol AB
The board of Linotol AB has appointed Tom Istgren as the new President and CEO of Linotol
– We are very pleased with the recruitment of Tom, who has extensive experience within the Group, who has grown vigorously in recent years. With Tom we get a strong force with experience of leadership with a focus on the customer and collaboration that should take Linotol to further levels, says Örjan Hansson, Chairman of the Board Linotol AB.
Tom Istgren has been the CEO of several companies since 2001, including the electricity trading company Bixia. Tom is 50 years old and is a trained engineer and economist.
– I am very happy and flattered to have the task of continuing to build Linotol and look forward to developing the business that former CEO Michael Larsson has built up.
Together with our employees, we will set up a strategy that creates the conditions for innovative and sustainable solutions and a continued profitable growth in the Nordic market, says Tom Istgren.
Former CEO Michael Larsson succeeds Örjan Hansson as Linotol AB's Chairman of the Board from 1 March. Örjan Hansson will be responsible for ownership issues within the Group.
Tom Istgren will take over as CEO of Linotol AB on March 1.
For more information:
Pether Skoglund, Press Officer,
070-5549833
pether.skoglund@linotol.se
Contact
Linotol delivers floor solutions – for commercial, public and industrial use as well as for larger housing projects. It includes new production, repair and maintenance of floors. Linotol operates in Sweden, Denmark, Norway and has offices in Norrköping, Stockholm, Gothenburg, Alingsås, Malmö and Middelfart, Denmark. The company is the only operator in Scandinavia that works with the whole range of solutions, from floor construction to all types of surface coatings.
Linotol has seven business areas: Concrete flooring & structures, Indoor parking, Design flooring, Seamless flooring, Tiled flooring, Flooring maintenance and Entrance zones. The company has a yearly turnover of SEK 620 million and 200 employees
News & press releases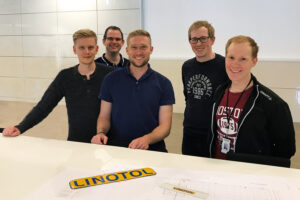 Linotol works systematically to ask the customer what they think about, among other things, completed…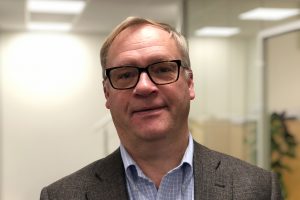 Peter Mjörnell comes most recently from Bekaert as global product manager over a team of…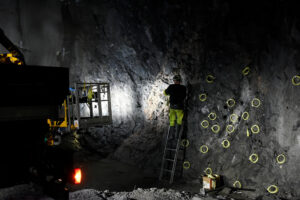 For the client Sbt Sverige AB, Linotol Reinforced Concrete will cast sign foundations in the…