Linotol acquires the company Armerad betong
On March 1, Linotol AB acquired the company Armerad betong.
The company operates within construction and infrastructure and all 20 employees accompany Linotol, which with this deal employs approximately 200 people
-As a natural step, we are broadening with Reinforced Concrete Linotol's total offering and coming into the projects earlier, says new CEO and CEO Tom Istgren. Previously owners Tomas Olsson and Marcus Svensson have worked with reinforced concrete for 40 years together and their roles as job managers remain the same within Linotol. Reinforced concrete, which becomes a new complementary business area, has ongoing assignments in the project Förbifart Stockholm and Sweden's most modern train depot in Kärråkra.
The acquisition is a so-called incremental business.
For more information:
Pether Skoglund, press officer,
0705549833,
pether.skoglund@linotol.se
In the picture: From the left, Tom Istgren new CEO, Marcus Svensson Armerad betong, Michael Larsson new Chairman of the Board, Tomas Olsson Armerad betong
Contact
Linotol delivers floor solutions – for commercial, public and industrial use as well as for larger housing projects. It includes new production, repair and maintenance of floors. Linotol operates in Sweden, Denmark, Norway and has offices in Norrköping, Stockholm, Gothenburg, Malmö and Middelfart, Denmark. The company is the only operator in Scandinavia that works with the whole range of solutions, from floor construction to all types of surface coatings.

Linotol has seven business areas: Concrete flooring & structures, Indoor parking, Design flooring, Seamless flooring, Tiled flooring, Flooring maintenance and Entrance zones. Linotol employs approximately 180 people and expects to sell 550 million SEK in 2018.
News & press releases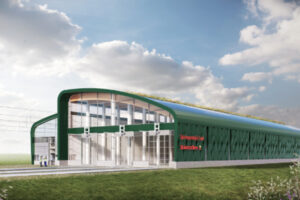 For NCC and Region Skåne, Linotol will perform concrete work and concrete floors at Lund's…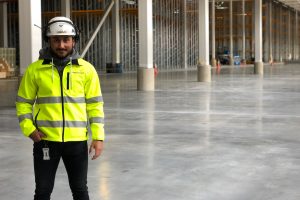 As one of three people in Sweden, Kevin Cicek is nominated in the 2019 prestigious…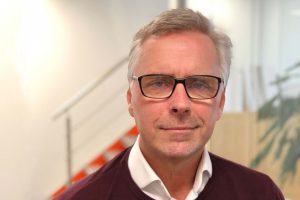 Linotol has hired Richard McCarthy as Technical Manager. Richard is a graduate engineer at KTH…