Entrepreneur engineer Kevin nominated at Ung & Tung
As one of three people in Sweden, Kevin Cicek is nominated in the 2019 prestigious category Ung & Tung. Kevin is 22 years old and started at Linotol as a contracting engineer in 2018. Prior to that, Kevin has worked extra as a professional worker and project manager during his time as a civil engineer at Örebro University. Kevin has been running the multi-million project at Linotol before graduating.
Over the past year, Kevin has been site manager at Linotol's contract at Lidl's new warehouse in Örebro, a project that has sales of SEK 66 million and contains over 50,000 working hours. The complexity of this project is great as the client is German and wishes to build according to German standards and we have Swedish rules to relate to. Kevin has done this with good luck and has been praised by both the client and the other contractors.
– Kevin is extremely ambitious and goal-oriented. A project managements Alexander Isak for talking in football terms, says contractor Wiktor Holstenson.
The winner will be choosen at Betonggalan 21 Nov in Stockholm, which has 10 years anniversary. Winners may receive an attractive Roger Statue.
Contact
Linotol delivers floor solutions – for commercial, public and industrial use as well as for larger housing projects. It includes new production, repair and maintenance of floors. Linotol operates in Sweden, Denmark, Norway and has offices in Norrköping, Stockholm, Gothenburg, Alingsås, Malmö and Middelfart, Denmark. The company is the only operator in Scandinavia that works with the whole range of solutions, from floor construction to all types of surface coatings.
Linotol has seven business areas: Concrete flooring & structures, Indoor parking, Design flooring, Seamless flooring, Tiled flooring, Flooring maintenance and Entrance zones. The company has a yearly turnover of SEK 620 million and 200 employees
News & press releases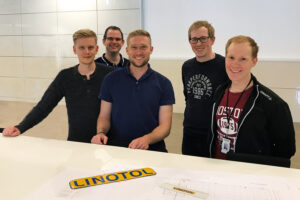 Linotol works systematically to ask the customer what they think about, among other things, completed…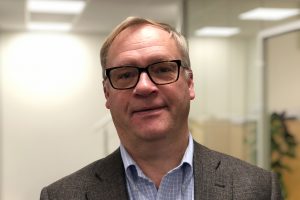 Peter Mjörnell comes most recently from Bekaert as global product manager over a team of…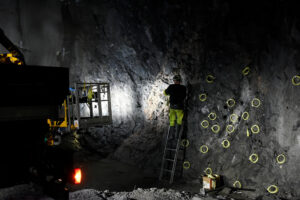 For the client Sbt Sverige AB, Linotol Reinforced Concrete will cast sign foundations in the…