Linotoldagen – a roadshow in six cities
Linotol, who celebrates its 90th anniversary, will be having Linotoldagen in six cities this autumn, namely in Umeå 16/10, Linköping 22/10, Stockholm 23/10, Västerås 24/10, Malmö 6/11 and Gothenburg 7/11. Linotoldagen is an event for you who is a builder, building contractor, consultant, designer and architect in our markets infrastructure, real estate, construction and industry.
The aim of this afternoon is to enrich you with insights and knowledge. Industry experts will talk about interesting topics in concrete floors and floor coverings, and there will be a report on the construction business and panel discussion with representatives from the construction industry and much more.
It will also be enjoyed by good lunch and buffet on the closing afterwork!
We promise a fruitful and rewarding afternoon well worth signing up for. Feel free to bring a colleague with you!
Warm welcome!
For more info and registration click here.
Contact
Linotol delivers floor solutions – for commercial, public and industrial use as well as for larger housing projects. It includes new production, repair and maintenance of floors. Linotol operates in Sweden, Denmark, Norway and has offices in Norrköping, Stockholm, Gothenburg, Alingsås, Malmö and Middelfart, Denmark. The company is the only operator in Scandinavia that works with the whole range of solutions, from floor construction to all types of surface coatings.
Linotol has seven business areas: Concrete flooring & structures, Indoor parking, Design flooring, Seamless flooring, Tiled flooring, Flooring maintenance and Entrance zones. The company has a yearly turnover of SEK 620 million and 200 employees
Nyheter & pressmeddelanden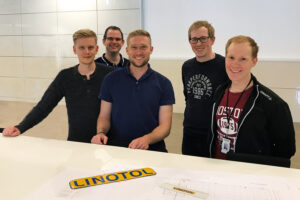 Linotol works systematically to ask the customer what they think about, among other things, completed…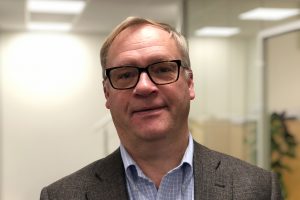 Peter Mjörnell comes most recently from Bekaert as global product manager over a team of…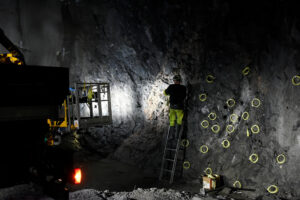 For the client Sbt Sverige AB, Linotol Reinforced Concrete will cast sign foundations in the…