Expansion of Rusta's central warehouse
Rusta is investing in the expansion of the central warehouse with an additional 69,000 square meters. For developer Rusta F4, Linotol will cast 54,000 square meters of cast plate on the ground, cast 14,000 square meters of entresol and an outdoor plate of 6,000 square meters.
– Since the assignment at the start of construction phase 2014, Linotol has had the confidence to carry out casting of all floors and entresols on Rusta's completed extensions stage 2 and 3. We are both proud and grateful to be involved in their ongoing efforts, says Elias Edwardsson, project manager Linotol.
Linotol's assignment commences in March 2020 and is scheduled to be completed in Oct-Nov.
Rusta's operations today comprise over 150 department stores in four countries and the hub of the logistics chain is Rusta's distribution center in Norrköping.
Contact
Linotol delivers floor solutions – for commercial, public and industrial use as well as for larger housing projects. It includes new production, repair and maintenance of floors. Linotol operates in Sweden, Denmark, Norway and has offices in Norrköping, Stockholm, Gothenburg, Alingsås, Malmö and Middelfart, Denmark. The company is the only operator in Scandinavia that works with the whole range of solutions, from floor construction to all types of surface coatings.
Linotol has seven business areas: Concrete flooring & structures, Indoor parking, Design flooring, Seamless flooring, Tiled flooring, Flooring maintenance and Entrance zones. The company has a yearly turnover of SEK 620 million and 200 employees
Nyheter & pressmeddelanden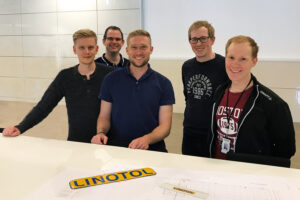 Linotol works systematically to ask the customer what they think about, among other things, completed…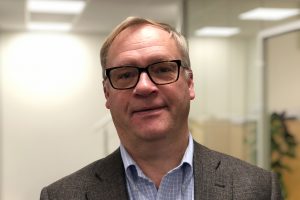 Peter Mjörnell comes most recently from Bekaert as global product manager over a team of…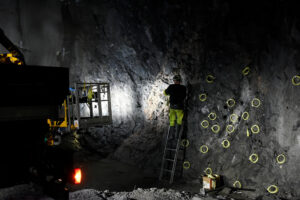 For the client Sbt Sverige AB, Linotol Reinforced Concrete will cast sign foundations in the…