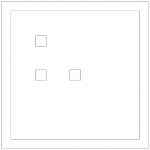 Concrete flooring and constructions
Concrete flooring has traditionally been used in spaces intended to serve as warehouses, factories, and transport hubs and depots. But new production methods have given concrete new fields of application, and it is now widely used in shopping centres, builders merchants and large office spaces.
The intended use of the space will determine the type of concrete that should be used. We know what will work for your project, and our staff are trained to the highest level in concrete placing. We can also offer vacuum suction to enhance the flooring's robustness, especially for areas that are exposed – such as factory floors, car washes, parking surfaces and cold-storage rooms. We pour with a traditional grid reinforcement where that robustness is required, but we also have the capability of pouring concrete with steel fibre reinforcements.
Up to twelve times faster with machines
With extensive machinery resources – including laser screed machinery – we can pour up to 6,000 m² of concrete flooring per day. This is twelve times faster than what is possible with traditional hand-pouring.
We build foundations
Linotol pours not only flooring, but also bases for foundations, such as bed-plates and footings. We have our own experienced design engineers who are specialists in designing and dimensioning flooring solutions for a wide variety of settings and soil conditions, and also for our Scandinavian climate.
Contact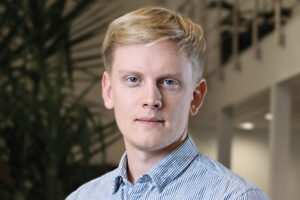 Oskar Jansson
Business area manager
North/East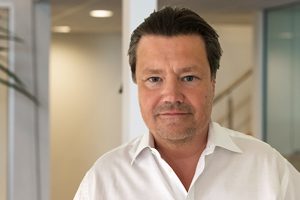 Frederic Jelldéus
Business area manager
West/South