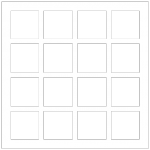 Tiled flooring
We install tiled flooring with a variety of floor tiles in natural stone, ceramic granite and terrazzo, also known as cement mosaic tiles.
This is a common flooring solution for commercial environments. We frequently work with big name retail establishments, where we often win repeated commissions. The commercial projects we work on also include those for shopping centres, where we complete the flooring both inside shops and in public areas. City centre malls, shops and shopping centres often use ceramic granite that are available in almost any shade and size.
Skilled in advanced stonework
Today there are two leading techniques for laying floor tiles; one using adhesive and one using mortar. We have many years' experience of both techniques and can produce up to 1,000 m² of completed flooring in a week. If the foundation needs to be levelled, we can provide this service. Where necessary, we also provide finishing treatments for surfaces where tiles may need a little extra protection against stains.
It isn't uncommon for our assignments to involve extremely advanced work with special patterns, holes and cuttings that require highly qualified craftspeople. At Linotol, we have strong competences gained through – amongst other projects – work on prestigious European contracts.
Contact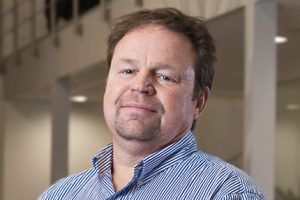 Mikael Andersson
Business area manager