Your complete supplier
Linotol supplies flooring solutions for commercial, public and industrial settings as well as for larger housing development projects. The range of solutions we offer covers both the development and production of new floors as well as the repair and maintenance of existing ones. Today, we are the only provider in the Scandinavian market that works with the whole spectrum of solutions, from floor construction to a wide range of surface coatings – all of the highest quality.
Complete resources
Having comprehensive, specialist competence in the production of flooring within our team is an important part of Linotol's strategy. This means that we can be an asset at an early project stage, be it in constructing floors or in providing advice on which covering best suits your needs. As work continues, you can also benefit from the use of our machinery, which is able to take on big jobs in a short period of time.
Smart communications channels
At Linotol, we see many benefits to having short communications channels. That's why, despite the size of the company, we have worked to form a flat organisational structure. As a client, you will be in close contact with a key member of staff with the overall responsibility for and control over what happens out on the production site.
Stable company
Linotol is a financially strong company with many years' experience in the sector. The business was founded in 1929, centred on the pouring of concrete floors and related tasks. From an early stage a focus on quality was at the heart of our work, and our professional tradition of excellence has been passed down through the generations in the company. We have maintained this company spirit through our growth, with great success.
Available jobs
Project manager
News & press releases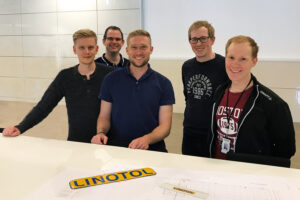 Linotol works systematically to ask the customer what they think about, among other things, completed…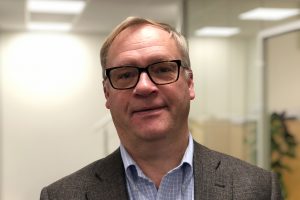 Peter Mjörnell comes most recently from Bekaert as global product manager over a team of…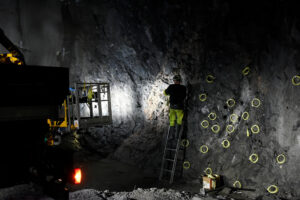 For the client Sbt Sverige AB, Linotol Reinforced Concrete will cast sign foundations in the…
Contact us
Postal address
LINOTOL AB
PO Box 2045
SE-600 02 Norrköping
Sweden