This year's Concrete Constructor at Betonggalan
We say big congratulations to Helmer Palmgren at Sweco for the designation of the Concrete Constructor of the Year whose category Linotol sponsors. The award was presented at the 10 year anniversary Concrete Gala at Waterfront in Stockholm.
– Concrete builders lay the foundation for durable and long-term constructions. Our own engineers work daily to make that happen. Exposing and paying tribute to this profession feels just right, says Pether Skoglund, Marketing Manager, Linotol.
– What we engineers think characterises a good concrete designer is that they should be explicit, environmentally aware, have good knowledge of the materials and methods prescribed, be easy to reach, be responsive and have the courage to make alternative proposals with sustainable arguments, says Michael Lappalainen, engineer / Construcktion manager, Linotol.
Contact
Linotol delivers floor solutions – for commercial, public and industrial use as well as for larger housing projects. It includes new production, repair and maintenance of floors. Linotol operates in Sweden, Denmark, Norway and has offices in Norrköping, Stockholm, Gothenburg, Alingsås, Malmö and Middelfart, Denmark. The company is the only operator in Scandinavia that works with the whole range of solutions, from floor construction to all types of surface coatings.
Linotol has seven business areas: Concrete flooring & structures, Indoor parking, Design flooring, Seamless flooring, Tiled flooring, Flooring maintenance and Entrance zones. The company has a yearly turnover of SEK 620 million and 200 employees
Nyheter & pressmeddelanden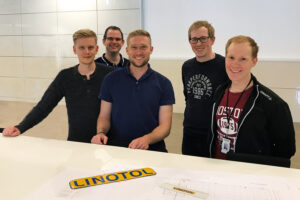 Linotol works systematically to ask the customer what they think about, among other things, completed…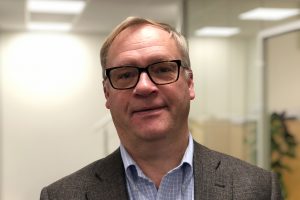 Peter Mjörnell comes most recently from Bekaert as global product manager over a team of…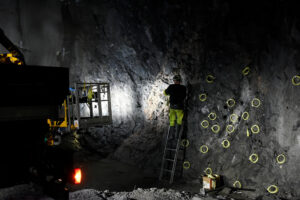 For the client Sbt Sverige AB, Linotol Reinforced Concrete will cast sign foundations in the…