 Reinforced concrete
Linotol Reinforced concrete performs molding, reinforcement, casting in both industry and infrastructure, such as bridges, tunnels, quays and depots. Reinforced concrete also performs larger foundations with well-trained and dedicated staff who have extensive experience in this type of project. Reinforced concrete is active throughout Sweden.
Curved retaining wall at traffic stop in Akalla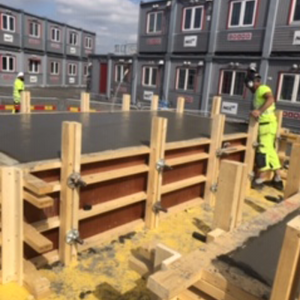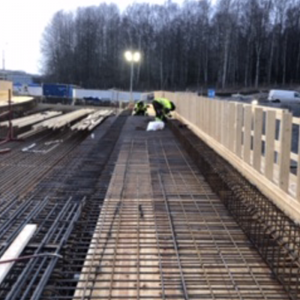 Bridge at the traffic stop in Akalla
Interested? Welcome to contact me!
My name is Pontus Överhem. Feel free to contact me if you want to know more about Reinforced concrete  or if you want a cost proposal.